Booking
The Kaseya Center specializes in unique events utilizing Kaseya Center special effects, sound elements and team entertainment for private parties and corporate meetings. Catering menus are custom designed to fit most themes and budgets in this one stop shop venue.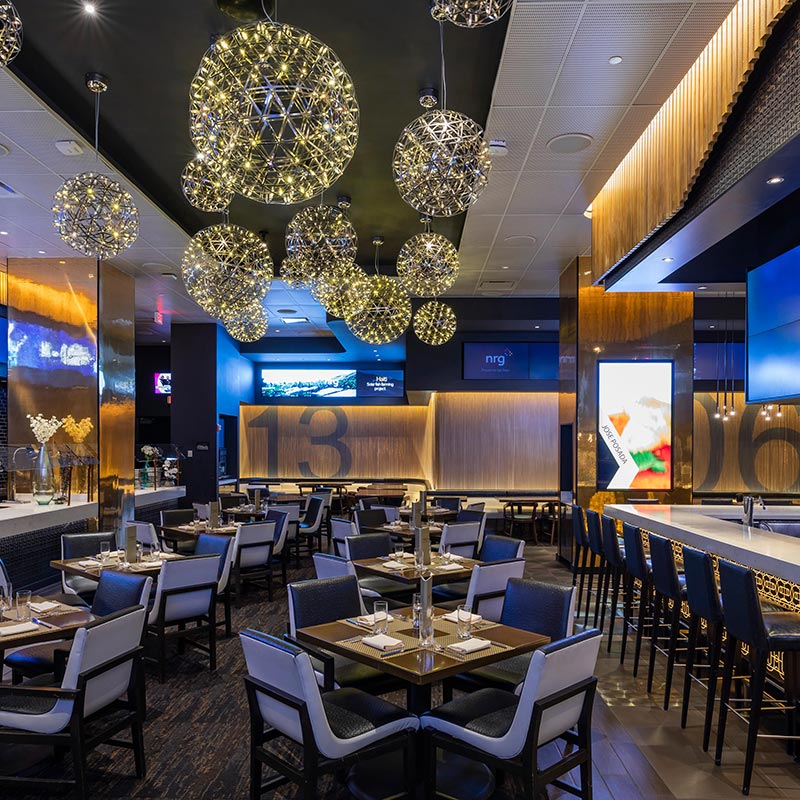 Premium Lounges
Located on the event level, these ultra-premium clubs features a formal dining room and lounge area. Perfect for meetings or private parties, Amerant Lounge featuring Grey Goose and AmericanAirlines Lounge featuring Patron are the ultimate in fine dining at Kaseya Center. Offering both comfort and luxury in an exclusive club, available on non-event days only.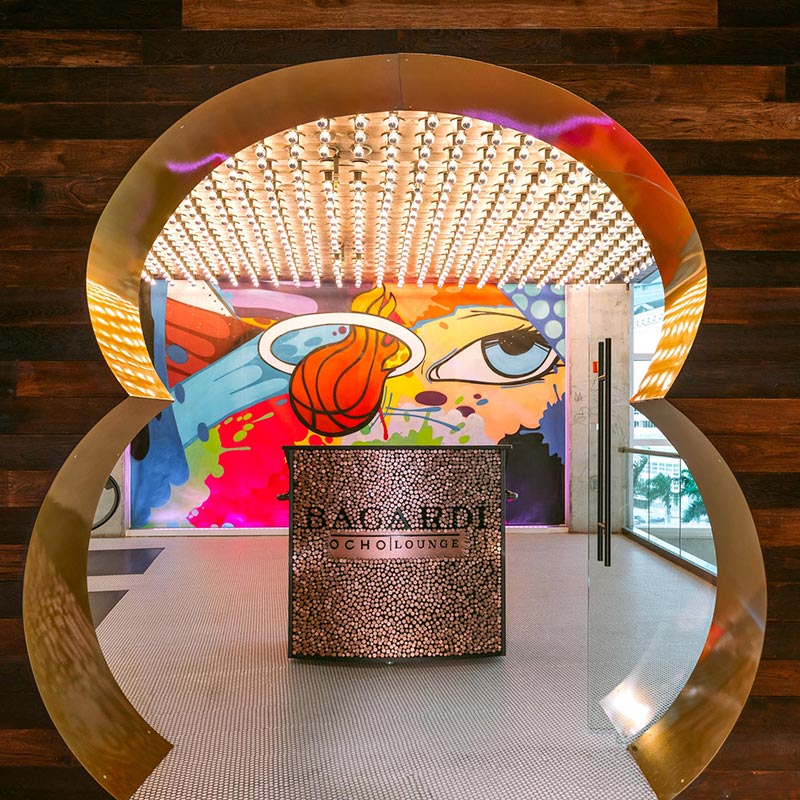 Bacardi Ocho Lounge
Located in the Kaseya Center's 200-Suite Level, Bacardi Ocho replaces Dewar's clubhouse as the venue's premier spot to sip, dine, and socialize, taking cues from Miami's own eclectic nightlife scene in both fare and feel.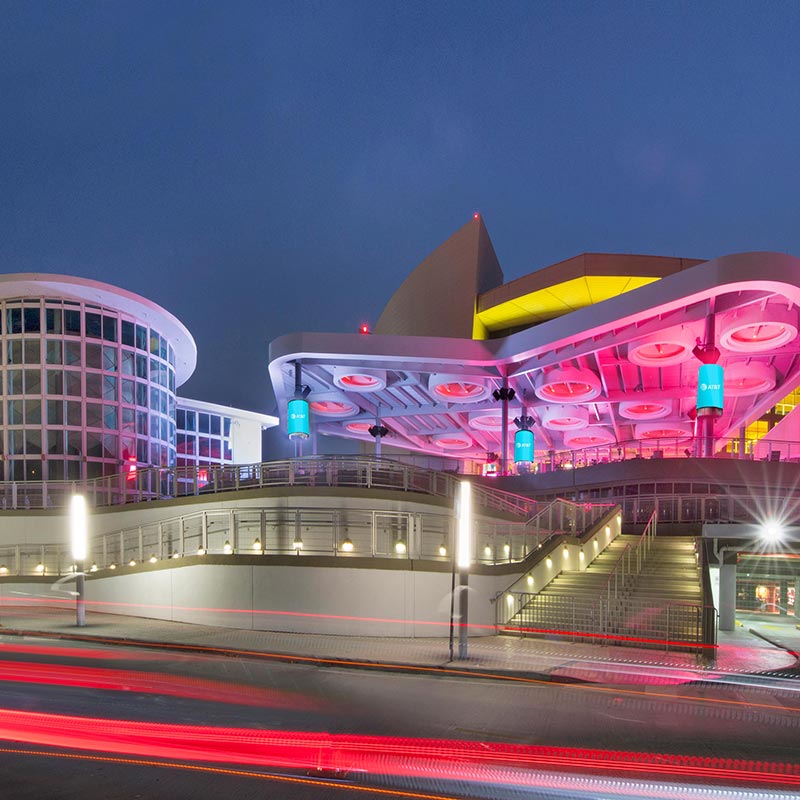 The AT&T East Plaza
The AT&T East Plaza is the hottest venue for the coolest special events in Miami! With a spectacular view of the Miami skyline and Biscayne Bay, event planners can customize the 23,000 square foot covered outdoor space into the event of their dreams. The venue can accommodate up to 2,500 +/- people and utilize the stage, WIFI, LED displays and lighting effects. Catering and bar service can be customized to accommodate a variety of events.
Promoter Kit
Welcome to Kaseya Center, a state-of-the-art multi-purpose LEED certified facility that is South Florida's pre-eminent sports and entertainment venue. Our highly professional staff is committed to providing the highest standards of service and to ensuring the best possible experience for both you and your guests.
Access the Promoter Kit
Kaseya Center Floor
Play or dine where the HEAT play! Perfect for sporting events, concerts, large banquets, and creative team building events, the versatility of our floor accommodates all types of entertainment! An event hosted on the HEAT's home court is guaranteed to score with your guests!
Kaseya Center Floor Stats:
200 × 105', 200' x 85' – 140' x 85'
Scoreboard has four video boards
Diverse audio-visual capabilities
Floor capacity: 1,200 Banquet style
Floor capacity: 2,000 Cocktail Style
*Inner Bowl seating for up to 20,000
*Available non-game/event days
Party Suites
Looking to entertain in style? The Premium Party Suite offers a spectacular view of the concert stage in a social setting. It's a great place to entertain clients, co-workers, friends or family. Dine in the lounge area from Levy Restaurants award winning suite menu or relax in the comfort of ​stadium-style seats. Sit back, relax and enjoy the best events in sports and live entertainment!
Party Suite Stats
Stadium seating for 24 plus an additional 8 bar stools railing seats (Total of 32 seats)
Suite size is 32 × 32' / 900 Square feet
Direct view of the stage (Suite is located on the East side of the suite level, directly across from the concert stage)
Flat screen TV
Lounge style tables and stools
Wet bar, refrigerator and food service area
*Additional amenities available for an additional charge (Show or Game Merchandise, Prepaid parking for your guests and VIP limo or motor coach transportation, etc.)
Private Catering and Bar Service Available
To place your order, contact Levy Restaurants Guest Relations Representative by sending an email to suiteeats@levyrestaurants.com.
*Party Suites have limited availability and are available for select Miami HEAT games, Concerts & Non-event days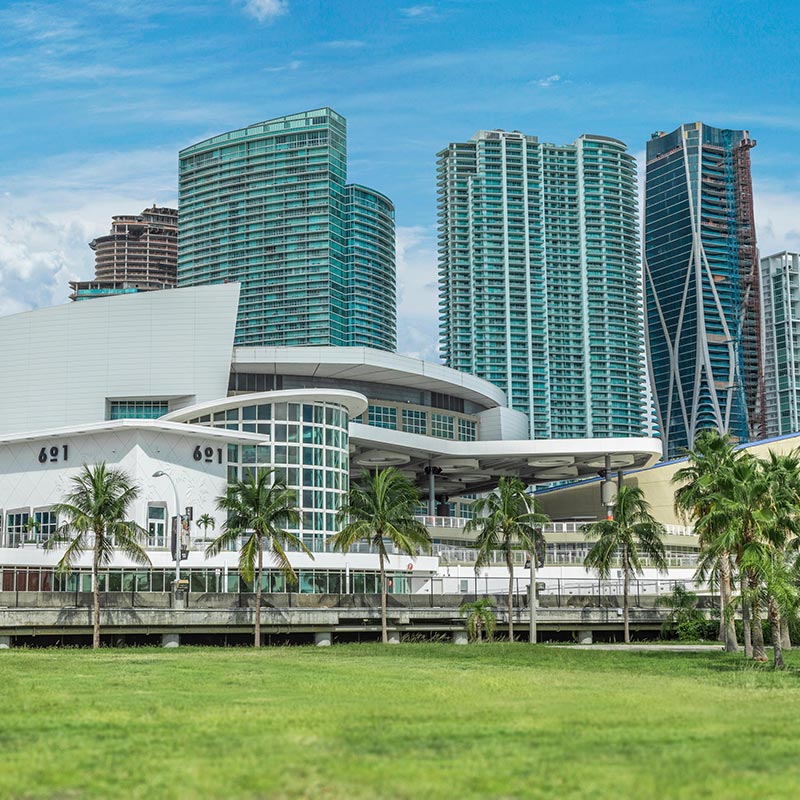 Commercial & Photo Shoots
Kaseya Center offers a unique setting for both still photography & video shoots, inside and around the Kaseya Center.
To inquire about a photoshoot or to film at Kaseya Center, please take a moment to share some details about your photo/video shoot needs. The information that you provide will be reviewed along with venue availability. The approval process to confirm availability may take up to (2) business days. For assistance, please call 786-777-1464 or email Booking@heat.com for more information.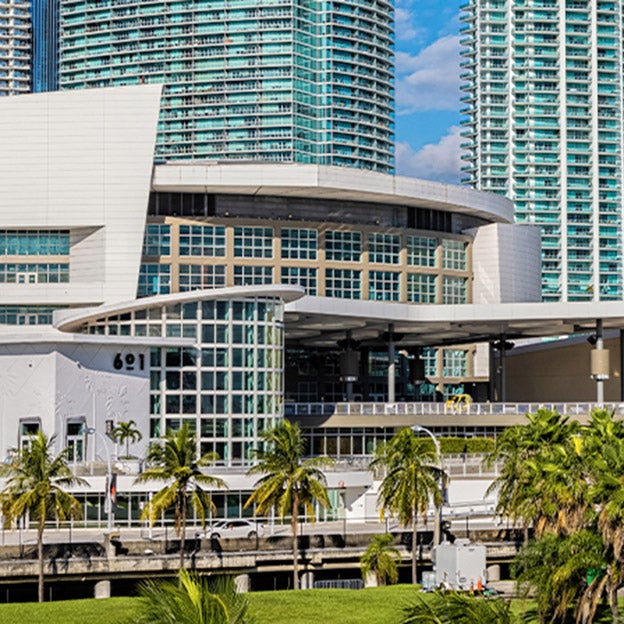 How To Inquire About Booking Kaseya Center
Thank you for your interest in Kaseya Center. Please take a moment to share some details about your Event. The information that you provide will be reviewed along with venue availability. The approval process to confirm availability may take up to (2) business days.
Exterior Still Photo Or Commercial Shoot Information
Location availability to be determined up to 30 days prior to date request. (Due to Kaseya Center security protocol, no interior or exterior photo/video shoot access will be granted on event or game days).
Subject matter content of photo shoot or commercial must be pre-approved
No building, team or sponsor intellectual property, logos or marks are allowed to be filmed unless written permission is provided by The HEAT Group and/or the NBA.
Truck/MotorCoach staging will be assigned by Event Services Manager
Event staff, security, equipment, power and other assets & services can be provided
For an additional fee. * Event Security, Stagehands and Catering services must be supplied by Kaseya Center
Certificate of Insurance must be approved prior to access to Kaseya Center property
Preferred vendors can be referred by our Event Services Team (to include talent, production, décor, equipment rental, etc.)
Entertainment, décor and audio visual can be brought in by outside vendors. (Vendor approval and certificate of insurance is required to work at the Kaseya Center.)
The event time can be extended for an addition fee, based on event schedules and availability.
Catering inside of the building must be provided by Levy Restaurants. Approved Exterior shoots can use off-premise catering service, provided no food or beverage is brought on Kaseya Center property. Levy Restaurants can be reached at 786-777-2076.