Know Before You Go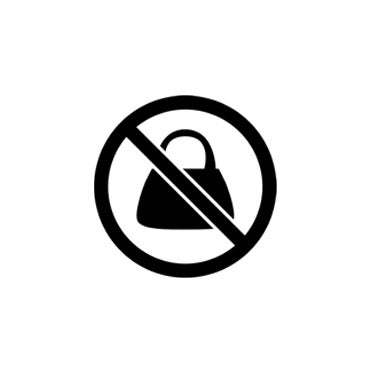 NO BAG POLICY
For expedited entry into the building, we encourage fans not to bring a bag.
Exceptions will be made for small bags or purses smaller than 10"x6".
Medical and infant bags will be permitted.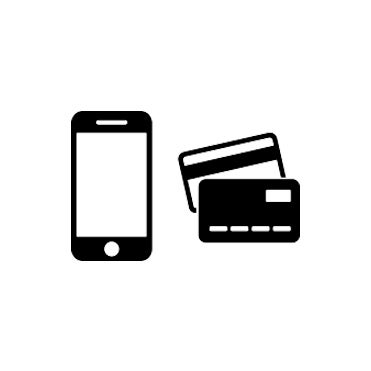 CASHLESS & CONTACTLESS EXPERIENCE
Cash will no longer be accepted as a form of payment. However, reverse ATMs will be located throughout the Kaseya Center.
Continued mobile-only ticket entry for Kaseya Center admission and parking.
Bringing a bag or purse? Yours must be smaller than 10"x 6", and will be searched.
If your bag exceeds these dimensions, rentable Binbox lockers will be available for storage and are available 1-hour prior to doors, until 1-hour post show. Located on the South Plaza above Gate 7 steps and adjacent to Box Office (near Gate 4/5). Cost per item to check in: $15-Medium lockers & $20-Large lockers.
Medical and infant bags will be scanned through x-ray machines at Gate 3.
Stroller check-in is available only at the Gate 7 location, $20 fee.
We will no longer be accepting cash as a form of payment for tickets, parking, merchandise, or food & beverage.

Acceptable forms of payment include: Debit cards, credit cards, Google Pay, Apple Pay, Samsung Pay, or NFC chip-enabled cards.
Reverse ATMs will also be located on-site (next to Box Office and in sections 109, 121, 303, 318) to convert your cash into a prepaid debit card.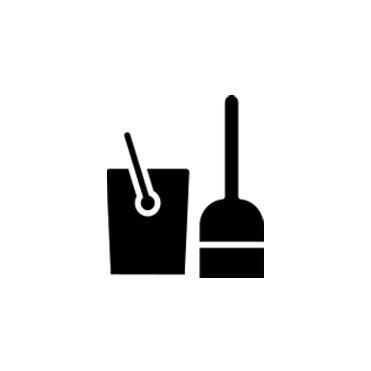 ENHANCED CLEANING
Our cleaning and disinfecting protocols adhere to all CDC and NBA guidelines, which include:
Use of EPA-registered hygiene products, as listed on EPA's List N for SARS-CoV-2 with advanced cleaning equipment and/or technology
Increased frequency of cleaning and disinfecting
GBAC Star Accreditation
HVAC Air Purification System
Hand sanitizer stations throughout the Kaseya Center
Are all HEAT tickets digital?
Yes, all tickets are digital and no paper tickets will be used at the Kaseya Center. Digital tickets allow for contactless entry and allow you to manage, access, transfer, and sell your tickets from the Miami HEAT App. Here are some tips on getting into the Kaseya Center with mobile tickets:
Mobile tickets should be viewed on the device before proceeding through security gates.
For a safer entry and movement throughout the building, please transfer mobile tickets to each member of your party prior to arriving at the Kaseya Center.
Mobile tickets cannot be transferred after they have been scanned at the gate.
Screenshots & printouts will not be accepted for entry.
How do I manage my tickets on my device's wallet app (i.e. Apple Wallet/Google Pay)?
From the Miami HEAT mobile app or ticket email, select the Add to Apple Wallet/Google Pay button to add your ticket to Apple Wallet or Google Pay. When approaching the entrance, tap on the lock screen notification or open the Apple Wallet/Google Pay app to access your ticket. At the entry, hover your smartphone near the top of the ticket reader to scan into the Kaseya Center. The process is very similar to how you pay using Apple Pay/Google Pay.
What if I need help with mobile ticketing on HEAT game day?
Our dedicated team of experts - the A-Team - is ready to help ensure that every ticket holder can enter the Kaseya Center as quickly and safely as possible! The A-Team can assist with digital ticketing and are prepared to answer your questions on the spot. They can be found at all entry gates and outside of the Tissot Ticket Center. They can also be found outside Section 115 throughout the entire game. Team members are easily identifiable by their white A-Team polos.
Can I sell my seats that I purchase?
Seats purchased to HEAT home games can be resold on Ticketmaster's Resale Marketplace. If you purchase tickets and cannot attend a game, you also have the option to transfer the tickets to your guests.
Will my parking ticket also be digital?
Yes, all parking tickets will also be digital. If you have a Parking Pass for Bayside Marketplace, P2 Parking Garage, or the World Center garage, the pass will load like a ticket into the Tickets area on the HEAT App and you will scan your smartphone as you enter the garage.
Is parking available for events at the Kaseya Center?
A limited number of parking passes inside the Kaseya Center's P2 Garage will be made available for purchase on an individual game basis. These passes will be sold online on a first-come-first-serve basis.
I don't have a credit card and only carry cash. How can I pay at the Kaseya Center?
Cash-to-card kiosks will be available around the Kaseya Center for those who prefer not to use their own cards or who prefer to carry cash. Guests will be able to feed the cash into the machine and obtain a pre-paid debit card with the same amount with no transaction fee. These cards can be utilized as any other pre-paid debit card or credit card within the Kaseya Center as well as outside the Kaseya Center.
Kiosks are located in the following locations:
Next to Box Office
Sections 109, 121, 303, 318
What are the accepted forms of payment now that the Kaseya Center has gone cashless?
Accepted forms of payment are credit/debit card, Apple Pay, Google Pay, Samsung Pay and Arena Bucks (for Season Ticket Members only via the HEAT app).
Is the entire Kaseya Center cashless?
Yes, the entire Kaseya Center, including all merchandise stations, concession stands, bars, and premium dining spaces, is now cashless.
Terms and Conditions
COMPLIANCE WITH VENUE HEALTH AND SAFETY RULES IS MANDATORY, AND ATTENDANCE IS CONDITIONED ON SUCH COMPLIANCE. IF A GUEST VIOLATES ANY HEALTH AND SAFETY RULES, THE GUEST MAY BE DENIED ENTRY TO OR EJECTED FROM THE KASEYA CENTER. GUESTS WHO VIOLATE THE RULES OR OTHERWISE ENGAGE IN CONDUCT THAT CAUSES A RISK TO HEALTH AND SAFETY MAY ALSO BE SUBJECT TO A BAN.