Food & Beverage
Kaseya Center offers a wide variety of menu selections from some of Miami's best restaurateurs and artisans on every level of the Kaseya Center.
We continue to keep the health and safety of all fans and staff a top priority. For the most up to date information on all COVID-19 related policies, click here
For more information, including menus, images, recipes and chef interviews, please contact Michelle Artimez at Michelle.Artimez@heat.com.
GENERAL CONCESSIONS
Chicken Ciao - Sections 108, 309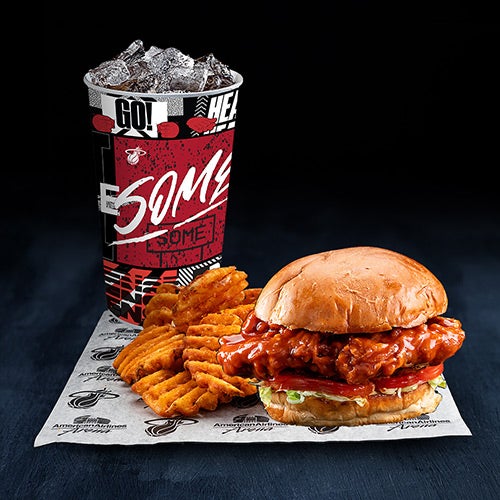 Popular with fans of all ages, crisp chicken tenders slowly marinated in buttermilk batter and served with fries are the "go-to" snack at Kaseya Center. Try our version of the Spicy Chicken Sandwich, with tenders tossed in buffalo sauce, topped with lettuce and tomato. Or the Southern Style Chicken Sandwich, topped with cheese, special sauce, lettuce and tomato. Make it a combo and pair them with waffle fries and your favorite beverage!
Prime Grill - Sections 105, 117, 308, 324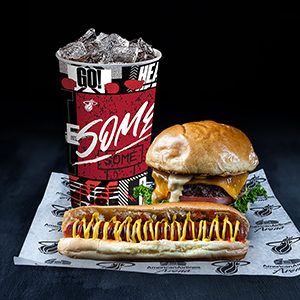 Back by popular demand, Prime Burger returns in style. Enjoy top of the line Certified Angus Beef in our all new menu of burgers and sandwiches:
Prime Cheddar Burger – signature blend patty, short rib chuck, cheddar cheese, special sauce, lettuce, tomato
Chicken Burger – chicken patty, special sauce, lettuce, tomato
Chicken Tender Basket – choice cut chicken tenders, breaded and fried served with French fries
All Beef Hot Dog
Beyond Burger – featuring a Beyond patty topped with lettuce & tomato
Downtown/Uptown Dog - Sections 112, 407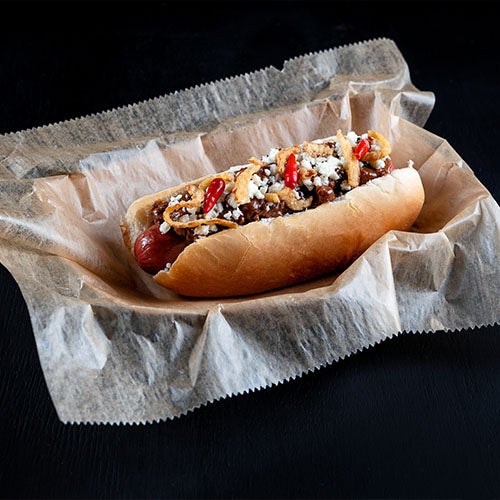 A hot dog is more than just a hot dog at Kaseya Center. Come try our exclusive supped-up dogs and top yours with creative toppings, or try out one of our fan favorites at Downtown/Uptown Dog along with other favorites like bottomless popcorn, house-made chips, nachos and pretzels.
Family Fare - Section 315
All your fun favorites are here, so bring the whole family along! Everyone can be happy with our Family Fare stand and select from fan picks including:
Kids Hot Dog – all beef hot dog, ketchup, mustard
Popcorn – souvenir and kids size
Candy – Sour Patch Kids, Swedish Fish, M&Ms, Skittles, Snickers
Stay on track with options made fresh-to-order from high-quality ingredients. From salads to juices, select from options including salads, fresh carved sandwiches, fruit bowls and more.
Papa Johns - Sections 101, 113, 310, 323, 416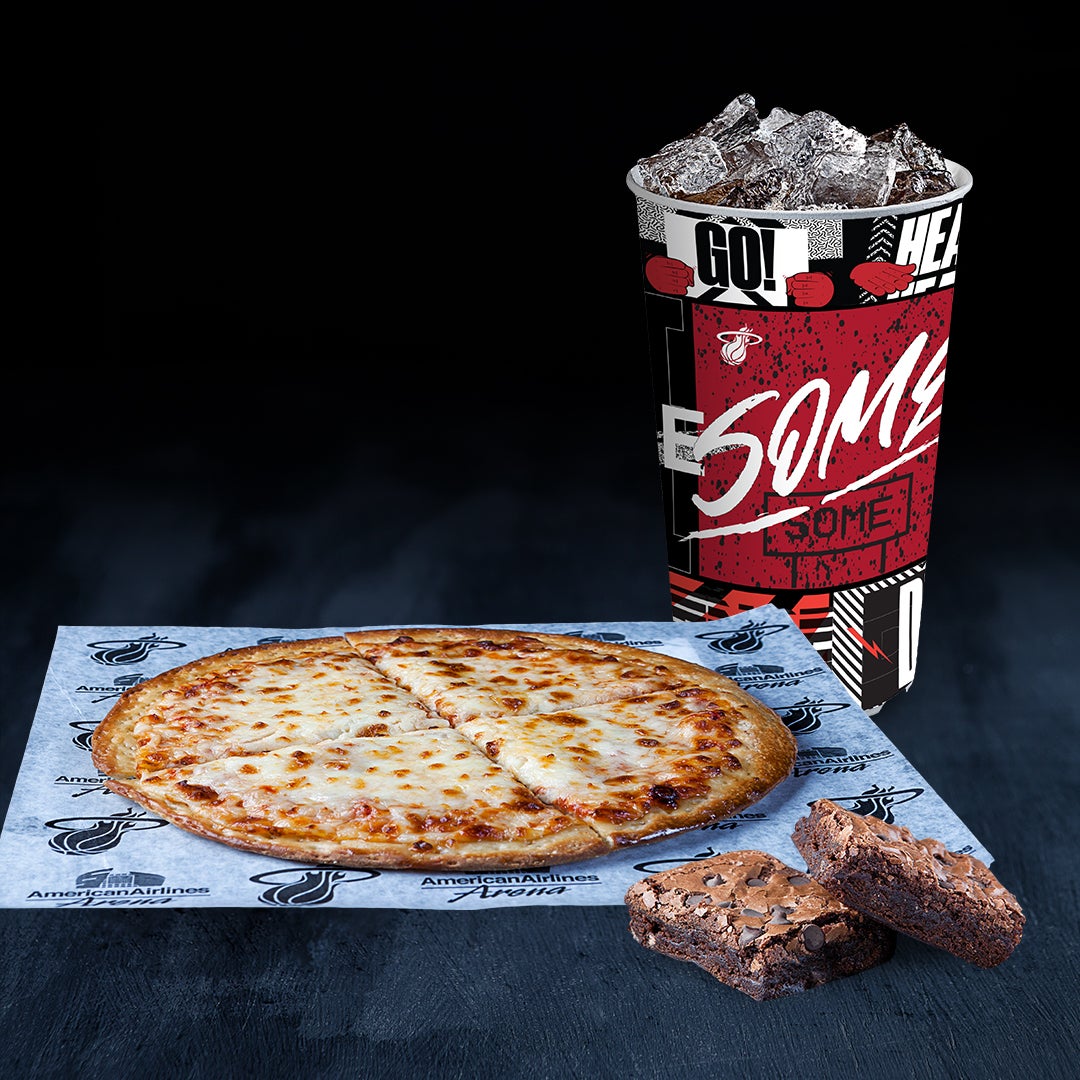 Crafted with flavorful, superior quality ingredients and toppings, Papa Johns serves their quality 'Better Ingredients, Better Pizza' in personal sizes including:
Cheese Pizza – fresh tomato sauce, mozzarella cheese
Pepperoni Pizza – fresh tomato sauce, mozzarella cheese, pepperoni
Veggie Pizza – fresh cut onions, olives, tomato, bell peppers
Bodega - Sections 108, 124, 303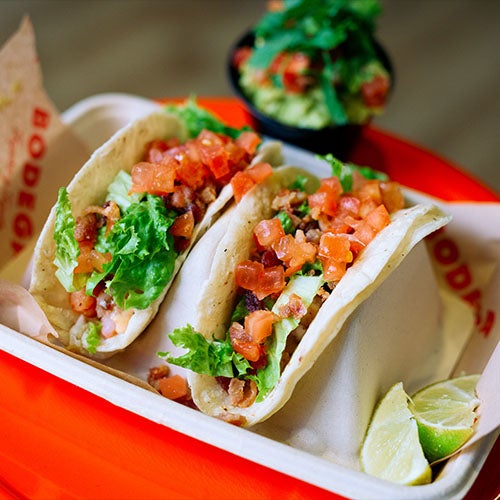 Everyday is Taco Tuesday at Bodega! Miami's best tacos and margaritas are now at Kaseya Center!
Create your own fiesta with specialties including:
Pork Tacos – pork carnitas, red onions, mojo sauce, cilantro
Chicken Nachos – tortilla chips, beans, cotija cheese, Monterey, pickled jalapenos, broiled chicken, red chili, crema, salsa verde
Barbacoa Tacos – guajillo braised short rib, cotija, charred onions, potato sticks, cilantro, salsa rosada
Sergio's La Flaca - Section 117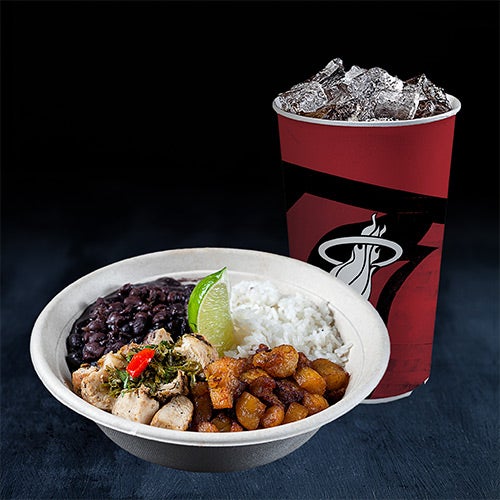 We're proud to announce the Sergio's La Flaca menu options at Kaseya Center. Serving up your favorites, in a healthier way! Enjoy baked empanadas, turkey picadillo and more.
Sergio's favorites can also be enjoyed at 601, located on the AT&T East Plaza, across sections 112/113. Favorites include the famous Sergio's Cuban Sandwich, Croqueta Preparada, Ropa Vieja and more!
Turkey Picadillo Bowl – white rice, black beans, turkey picadillo, toppings
Empanadas in various flavors including chicken, beef and spinach Croquettas
Blue Iguana Tequila Bar & Red Frog Rum Bar - Sections 406 and 416
In addition to full bar offerings, the Blue Iguana Tequila Bar and Red Frog Rum Bar feature ThirstyFrog Red beer and uniquely crafted cocktails perfect for Miami nights at Kaseya Center:
Bite of the Iguana – Cazadores Tequila Silver, peach schnapps, orange juice, sour mix
Spicy Margarita – Cazadores Tequila Reposado, chipotle pineapple syrup, sour mix
Green Iguana – Corzo Silver, Bacardi Coconut, Midori Melon, pineapple juice, sour mix
Mojo Donuts - Section 109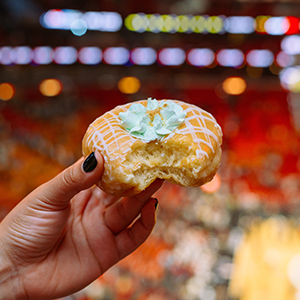 Sweet, salty and everything in between, Mojo offers a wide variety of flavors that assures there'll be something for everyone! Give in to that sweet tooth, you won't be sorry.
Maple Bacon Log
Guava and Cheese
Nutella Bacon
Miami HEAT Exclusive Donut
Our flavors rotate for every game, make sure you check in often!
Craft Beer – Sections 123, 110,114
If craft beer is more your thing, we have plenty of it! Crafts are available in all of our premium locations and most concession stands and carts on the 100 and 300 levels.
Section 110 and 114 are home to our Wynwood Beer Carts, where you can select from Wynwood's La Rubia, Laces and an ever-changing rotation of Wynwood Brewery's extensive offerings.
Section 123 has our Biscayne Bay Brewing cart with local favorites and a rotating selection of new brews.
Pollo Tropical – Sections 120, 325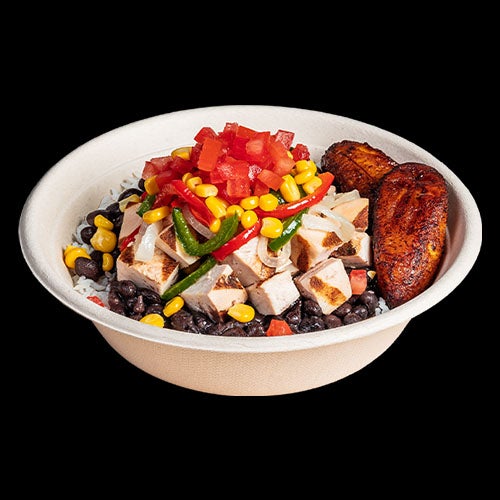 What began in Miami as a simple recipe for citrus-marinated grilled chicken has evolved into a world of tropical flavors, and is quickly transforming into a lifestyle of happy, healthy, laid-back fun. We offer all of your favorite Pollo Tropical dishes including:
TropiChop Bowls – citrus marinated chicken or mojo roasted pork, white rice, black beans
Deluxe TropiChop Bowls – citrus marinated chicken or mojo roasted pork, white rice, black beans, varied toppings
Cuban Sandwich - fresh Cuban bread, bolo ham, roasted pork, swiss cheese, pickles, mustard
Cheesy Yuca Bites
All your favorite sauces! Cilantro Garlic, Spicy Poyo Poyo, Guava BBQ, Curry Mustard
Vice City Smokehouse – Section 119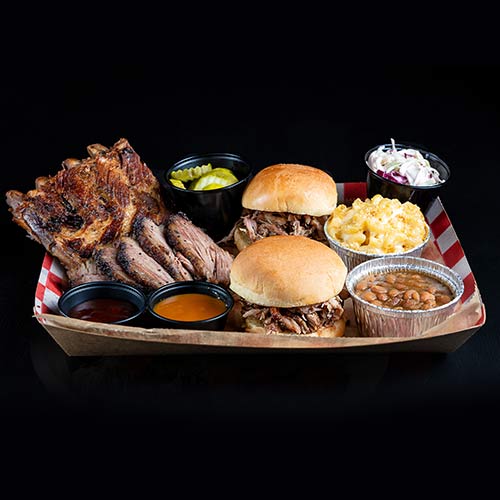 New this season! Welcome to Vice City Smokehouse, where you'll find authentic barbecue dishes like Dry Rubbed Baby Back Ribs, 16-hour Smoke Brisket and White Cheddar Mac & Cheese. Top with our housemade Miami Gold BBQ Sauce and we guarantee you'll be back every game!
16 Hour Smoked Beef Brisket – cooked low and slow, served with sweet slaw and pickles
Miami Gold Pulled Pork Sliders – served with sweet slaw and pickles, topped with our housemade Miami Gold sauce
Dry Rubbed BBQ Babyback Ribs – fall of the bone, served with dipping sauce, sweet slaw and pickles
Pair any of the above with white cheddar mac & cheese, smoke BBQ baked beans or jalapeño cornbread
Full Bloom Vegan - section 105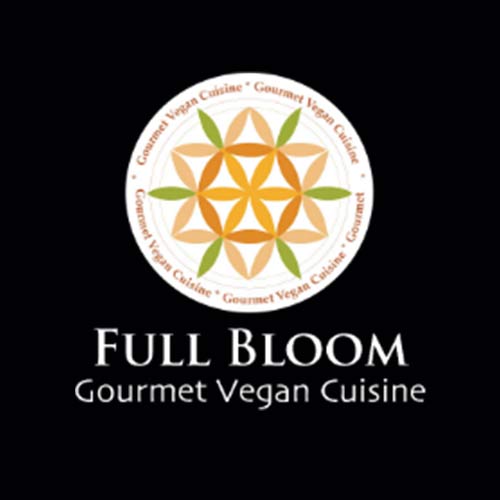 New this season! Full Bloom brings creative, fresh and delicious offerings to Kaseya Center. Hailing from their flagship Miami Beach location, fans can look forward to enjoying health-conscious dishes including:
Guava BBQ Nachos – featuring guava BBQ jackfruit, chipotle aioli, corn chips, shaved lettuce and pickled jalapeño
Picadillo Chili Cheese Dog – a delicious smoked carrot topped with picadillo chili, 'cheese' sauce and onion relish
Mushroom Cheese Quesadilla – local oyster mushrooms, coconut mozzarella, gluten free tortilla
Smoked fish dip – smoked jackfruit spread, picked jalapeños, cayenne pepper sauce and tortilla chips
Oakberry Açai - section 105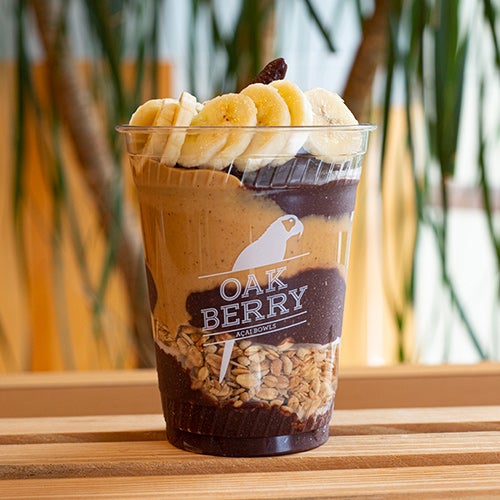 New this season! Oakberry Açai offers delicious, natural and nutritious açai bowls, customized with your choice of toppings. Choose from The classic, The Works, The OAK, or make your own combination like açai and banana, or açai and peanut butter. The possibilities are endless!
ABOUT LEVY RESTAURANTS
Founded in 1985, Levy has pioneered premium sports and entertainment dining and remains one of America's fastest-growing and most critically acclaimed restaurant companies. Named one of the 10 most innovative companies in sports by Fast Company magazine, Levy's diverse portfolio includes award-winning restaurants, iconic sports and entertainment venues, convention centers as well as like the Super Bowl, World Series, US Open Tennis Tournament, Kentucky Derby, NHL, MLB and NBA All-Star Games. For more, visit www.levyrestaurants.com or follow us on Facebook or Twitter.