MORAT ANNOUNCES THEIR 'SI AYER FUERA HOY TOUR' COMING TO KASEYA CENTER
Performing at Kaseya Center on Saturday, February 3, 2024 REGISTER NOW TO ACCESS TICKETS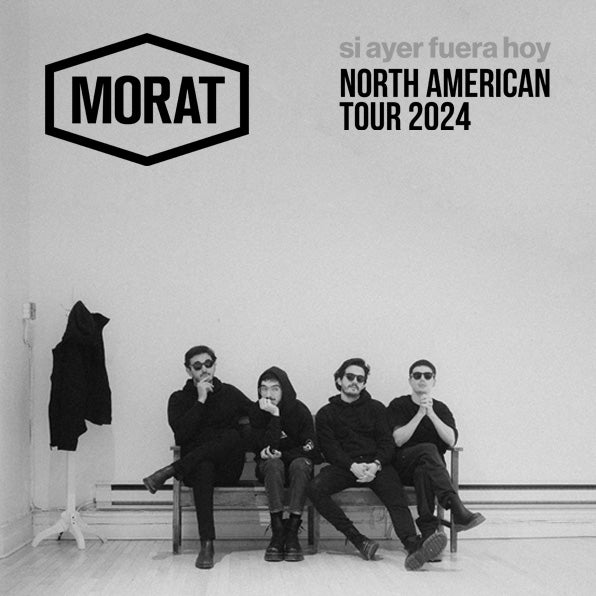 One of the most successful Latin music bands, Morat, will embark on a tour throughout the U.S. in 2024 to promote their latest album, Si Ayer Fuera Hoy. Produced by Live Nation, the 16-city tour kicks off on Wednesday, January 24th and makes stops across the U.S. including one night in Miami at Kaseya Center on February 3.
Debuting with their album Sobre El Amor Y Sus Efectos Secundarios in 2016, Morat garnered instant recognition, getting a Latin Grammy nod for Best New Artist and another nomination for the 2019 album Balas Perdidas. Composed of Juan Pablo Villamil, Juan Pablo Isaza, Simón Vargas, and Martín Vargas, the band currently has more than 15 million monthly listeners on Spotify, and their videos have been viewed more than 5.5 billion times on YouTube.
The internationally acclaimed Colombian band made history selling out two "El Campin" stadiums in Bogota in only 24 hours all amidst a world tour consolidating them as one of the most influential Latin bands globally.
TICKETS: Fans are encouraged to register ahead of tickets going on sale for access. Registration is now live until Sunday, October 8 at https://registration.ticketmaster.com/morat2024. Tickets go on sale on Thursday, October 12 at 10:00 a.m. EST only for fans who have received a registration text.